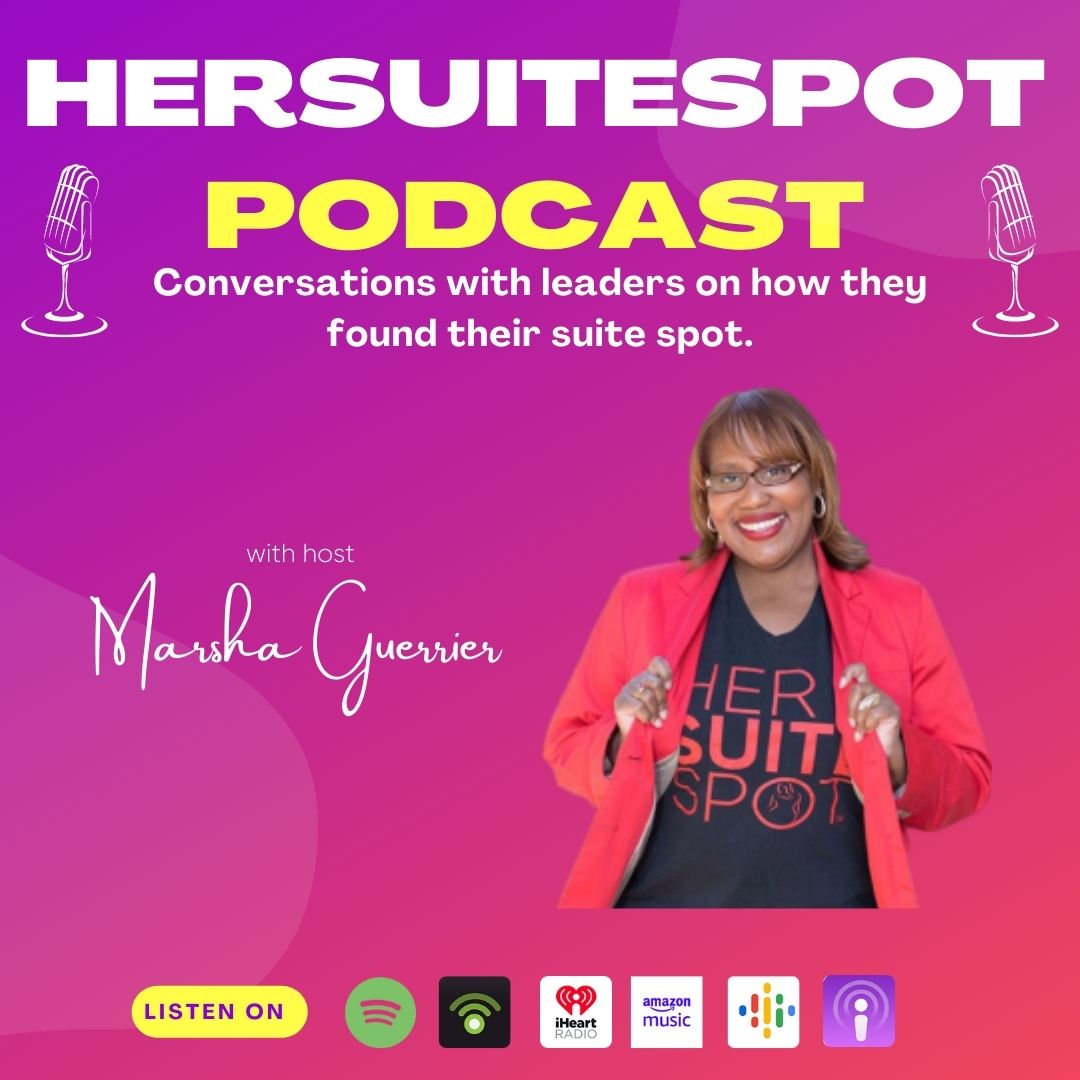 The HerSuiteSpot podcast is hosted by entrepreneur, CEO, philanthropist, business coach, author and TEDx speaker Marsha Guerrier. On this podcast you will get tips and tricks on mindset, money, marketing and media for your career and business. Each week I speak with an expert in leadership and business development. Tune in for our In the News segments that every entrepreneur needs, along with interviews with inspiring business leaders.
Episodes
Sunday Dec 01, 2019
Sunday Dec 01, 2019
On today's show I speak with Christine Michel Carter, join me as we discuss being a mom while working a running a business. 
Featured in The New York Times, Christine Michel Carter is the #1 global voice for working moms. Called "the mom of mom influencers," "the exec inspiring millennial moms," and "the voice of millennial moms", Christine clarifies misconceptions about working mom consumers for brands and serves as an amplifier of their personal truths. From delivering consumer insights and brand marketing content to helping HR and diversity teams attract and retain these hardworking professionals, Christine works with advertising agencies, research firms and companies to ensure they're at the forefront of the minds of female consumers.
Her insights have been included in four books and she is the best-selling author of "Can Mommy Go To Work." She also contributes to several global digital publications, including Forbes, TIME, Harper's BAZAAR and Parents. Because of her digital presence and work with mom influencers, Christine was asked by Senator Kamala Harris' to support the awareness of the Maternal CARE Act, a personal issue also close to her heart. The creator of Mompreneur and Me, Christine has introduced the first national mommy and me professional development networking event that has garnered the attention of Adweek and Entrepreneur as well as global brands like McDonald's and Tessemae's.