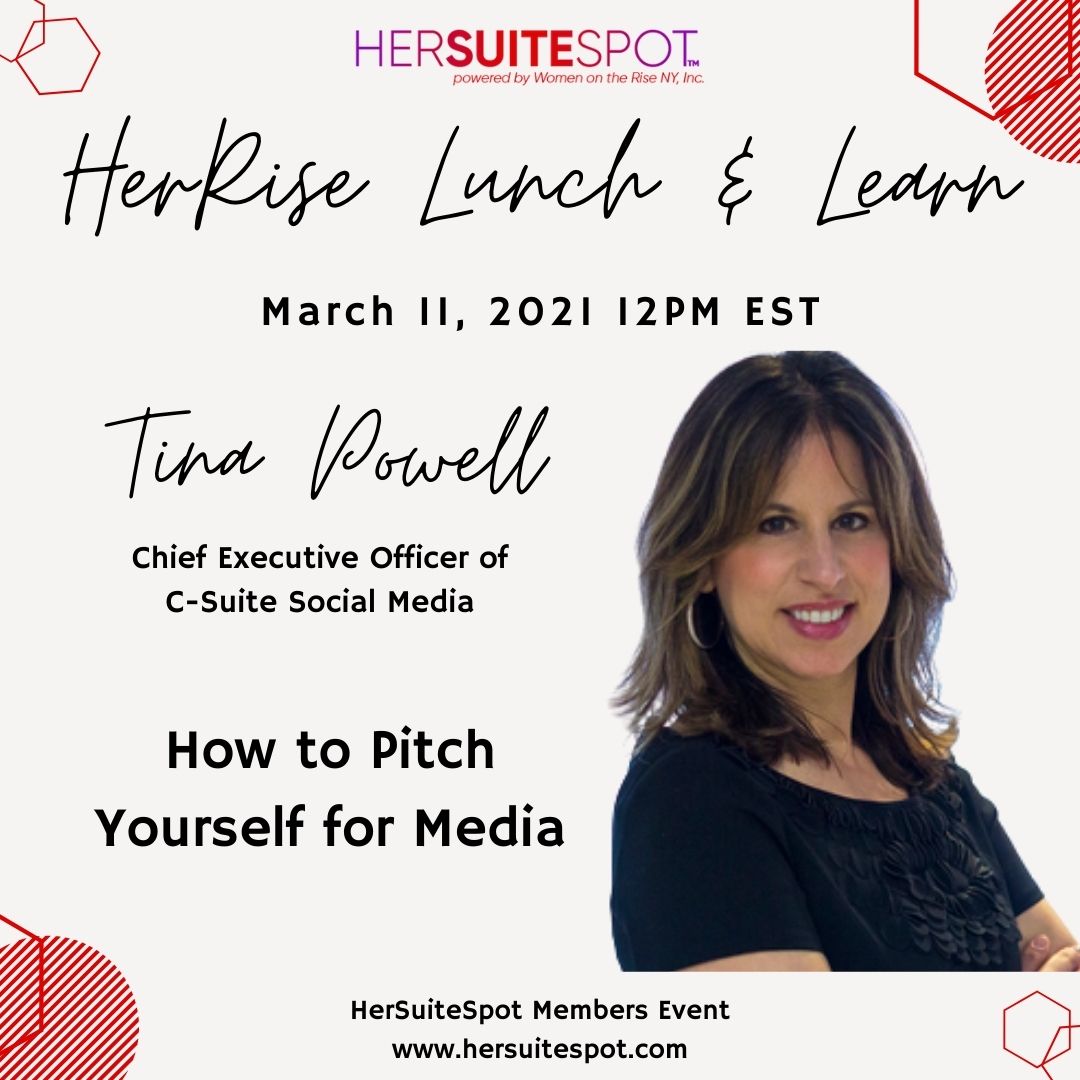 Join us for this month's HerRise Lunch & Learn with Tina Powell, CEO of C-Suite Social Media. Learn how important media exposure is for your personal and professional brand. 
Tina Powell is the CEO of C-Suite Social Media, a full-service digital marketing and social media marketing consultancy for leaders in financial services who want to stand out.  With over 20 years of hands-on digital marketing campaign and strategy, Tina's extensive experience has kept her on the leading edge of marketing and social media. Prior to founding C-Suite Social Media, Tina was a partner at Beacon Wealth Management, an SEC-registered RIA firm based in Hackensack, New Jersey acquired by Mercer Advisors.
Tina is a TEDx Speaker and host of the In The Suite – a podcast that explores contemporary themes for mid and senior women leaders in the financial services and wealth management industry. Tina is a judge for the WealthManagement.com Industry Awards and Stevie® Awards, the world's premier business awards.