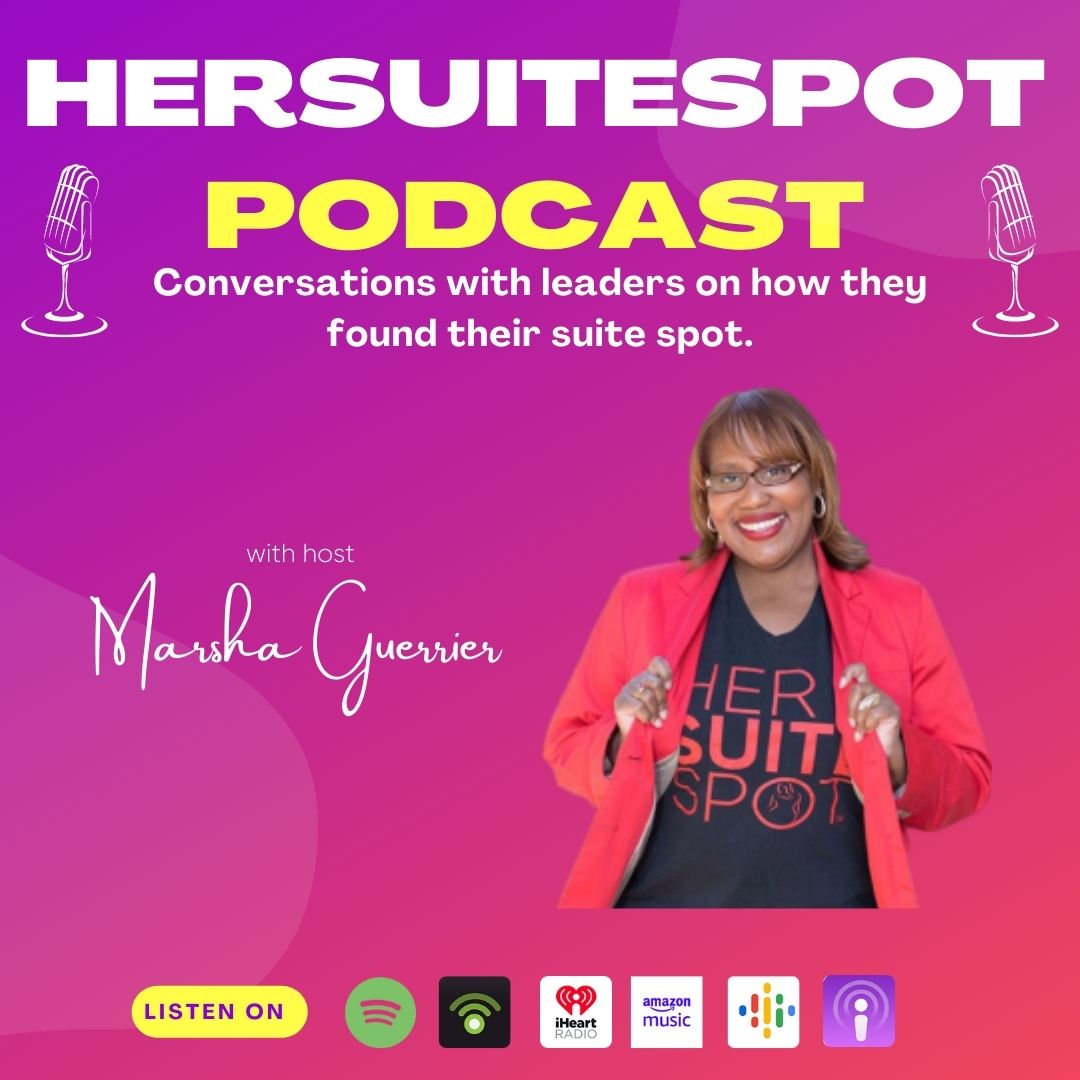 The HerSuiteSpot podcast is hosted by entrepreneur, CEO, philanthropist, business coach, author and TEDx speaker Marsha Guerrier. On this podcast you will get tips and tricks on mindset, money, marketing and media for your career and business. Each week I speak with an expert in leadership and business development. Tune in for our In the News segments that every entrepreneur needs, along with interviews with inspiring business leaders.
Episodes
Monday Jun 28, 2021
Monday Jun 28, 2021
Today I speak with Chris Bryan the author of Customer Satisfaction: it's not just your promise, it's your business about the key mindsets needed to provide outstanding customer service. 
Chris Bryan is an entrepreneur and quality engineer, on a mission to transform the brand of customer satisfaction delivered by small businesses. He has developed a customer satisfaction system, designed to move any business owner from a mindset of survival, to an exploration of how meeting your customer needs will transform your business.  After completing his BS in Mechanical Engineering from Rochester Institute of Technology, he began his career with General Electric through their world renown Manufacturing Management Program, where he learned the concepts and principles of quality engineering and obtained his 6 Sigma Greenbelt Certification. Chris is the author of the forthcoming book: "Customer Satisfaction: It's not just your promise, it's your business", a step-by-step guide to developing processes that will guarantee customer satisfaction for restaurants and other small businesses.
Connect with Chris online at:
Business Social Media Handles: IG Biz Page: https://www.instagram.com/Customer_Satisfaction_Services/
FB Business page: https://www.facebook.com/CustomerSatisfactionServices
YouTube Page: http://bit.ly/CustomerSatisfactionServices_YouTubeChannel
LinkedIn Business Page: https://www.linkedin.com/company/customer-satisfaction-services
FB Group - Building Better Communities Through Customer Satisfaction: https://www.facebook.com/groups/BBCTCS