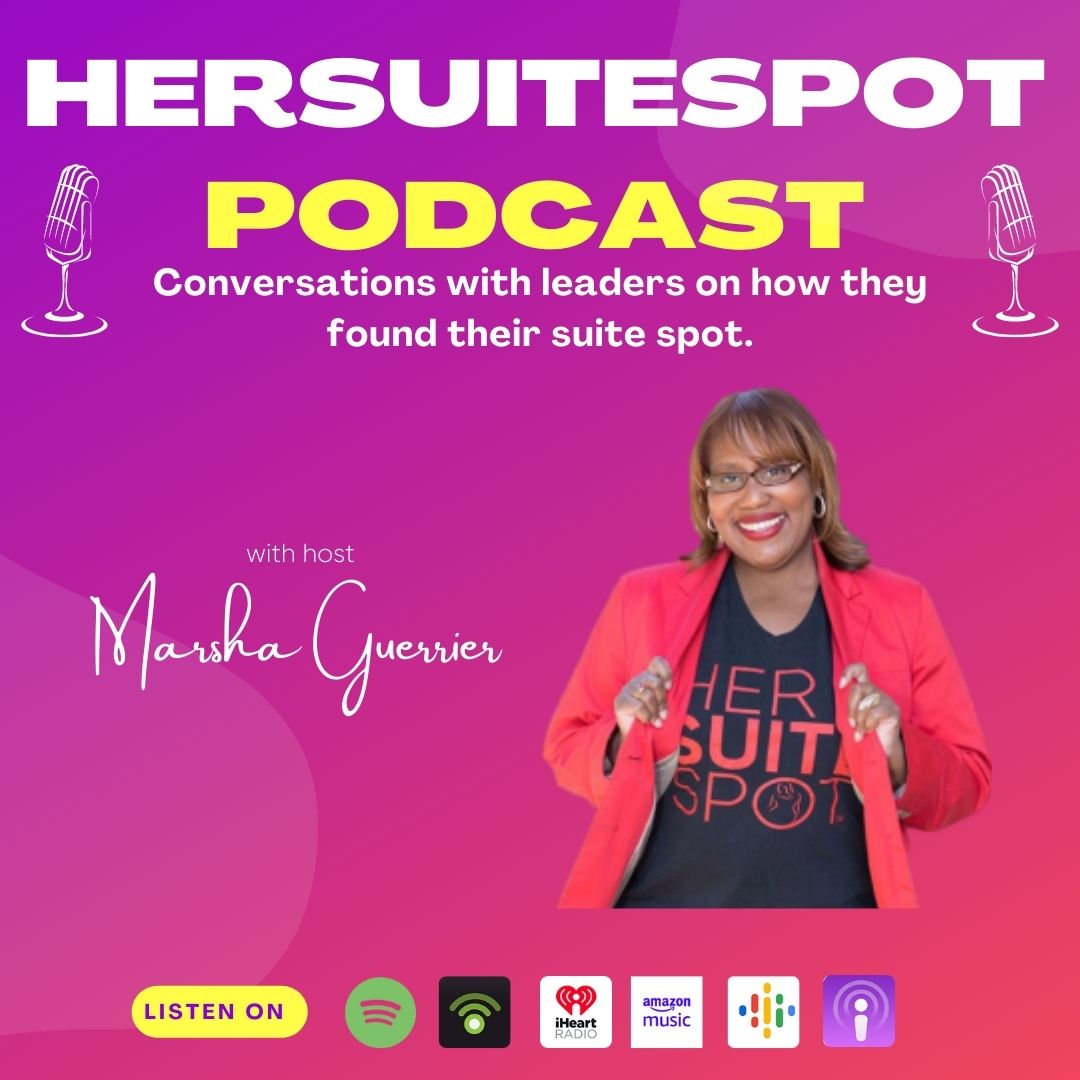 The HerSuiteSpot podcast is hosted by entrepreneur, CEO, philanthropist, business coach, author and TEDx speaker Marsha Guerrier. On this podcast you will get tips and tricks on mindset, money, marketing and media for your career and business. Each week I speak with an expert in leadership and business development. Tune in for our In the News segments that every entrepreneur needs, along with interviews with inspiring business leaders.
Episodes
Tuesday Sep 14, 2021
Tuesday Sep 14, 2021
Join me for another HerRise Salon Talk with Rande Bynum the CEO at the Girl Scouts of Nassau County. Let's learn how Rande navigated to the C-Suite and how she's helping the next generation follow in her footsteps.
Rande is the Chief Executive Officer for the Girl Scouts of Nassau County.  A third generation Girl Scout, Rande brings decades of experience enhancing the efforts of nonprofit organizations. Early in her career, Bynum was the Director, Program and Adult Development at Girl Scouts of Nassau County (GSNC). 
Prior to that she was the Publishing Director of Family and Community Engagement at Scholastic Inc. She was responsible for the development of all resources that support engagement for schools and community organizations and that ensure student achievement. Before her work at Scholastic, Rande was the Senior Director, Outreach and Partnerships at Sesame Workshop. Rande managed all engagement activities for Sesame Workshop's Emmy Award winning, The Electric Company. This included community events, partnerships and the development of literacy materials for both children and educators.
Rande has over 20 years of experience working with youth and families in various settings. She also worked at the Girl Scouts of the USA, where she was responsible for the implementation of The Dove Self-Esteem Fund corporate partnership and the development of the Girl Scout/Dove self-esteem program. She is the co-author of Dove's true you! Sometimes I Feel Ugly and Other Truths About Growing Up workbook for mothers and daughters. Rande received a Master of Social Work with a program planning, administration and research concentration from Stony Brook University. She also holds a B.A. from Binghamton University.