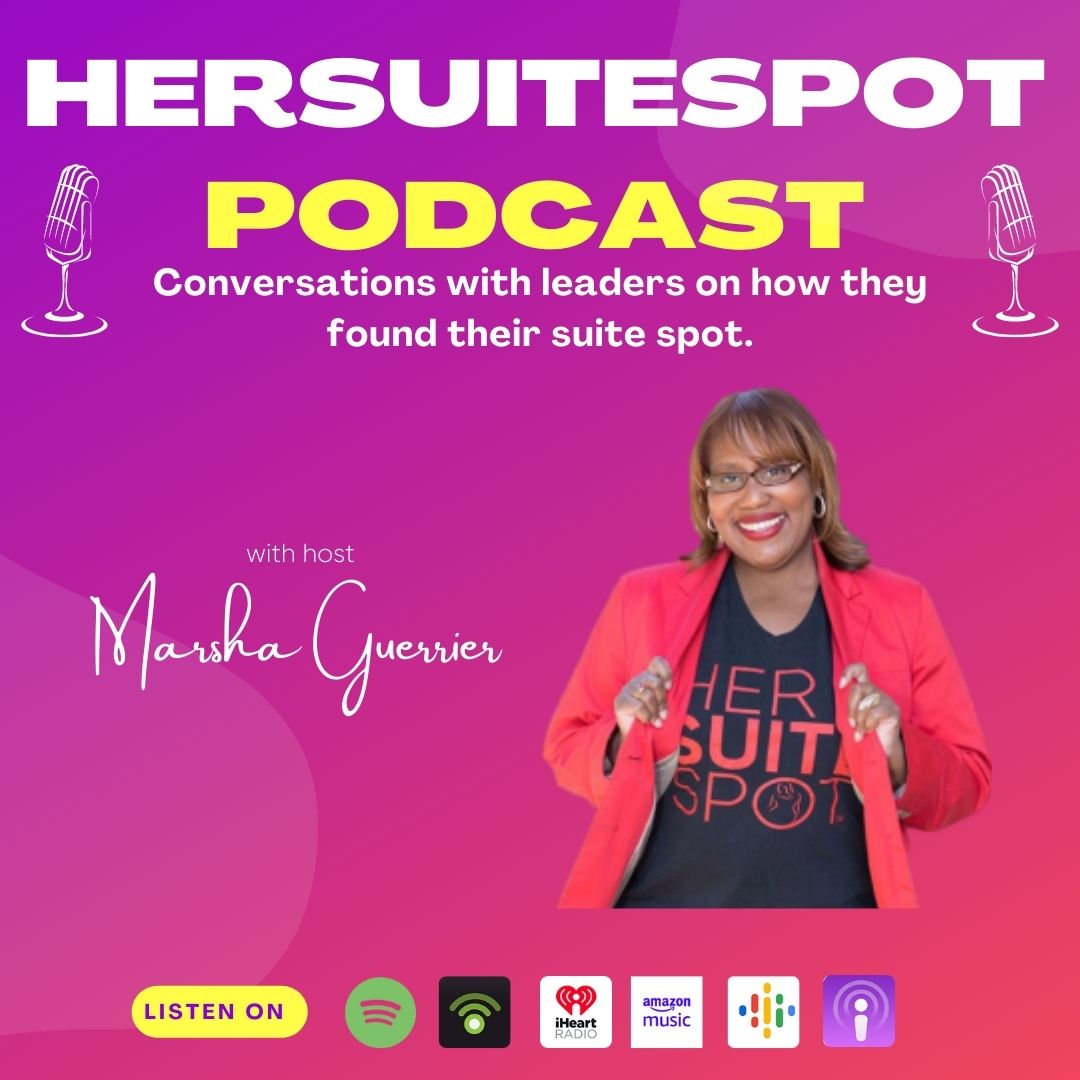 The HerSuiteSpot podcast is hosted by entrepreneur, CEO, philanthropist, business coach, author and TEDx speaker Marsha Guerrier. On this podcast you will get tips and tricks on mindset, money, marketing and media for your career and business. Each week I speak with an expert in leadership and business development. Tune in for our In the News segments that every entrepreneur needs, along with interviews with inspiring business leaders.
Episodes
Monday Nov 08, 2021
Monday Nov 08, 2021
This presentation will show women in business why they should retire their elevator pitch and replace it with a Verbal Business Card. 
Quinn Conyers broadcasts the brilliance of women in business! She shows them how to Turn Conversations into Cash so they can profit from public speaking. Quinn believes your voice is your secret weapon in business and is a master at training entrepreneurs how to leverage public speaking as a marketing strategy, lead generation tool and revenue stream in your business. If you are ready to maximize and monetize all speaking opportunities on behalf of your business, book or brand you are in the right place. After this powerful presentation Quinn will show you how to verbalize your value and articulate your awesomeness so you can leverage your mouth as your #1 marketing strategy in business and be super successful!