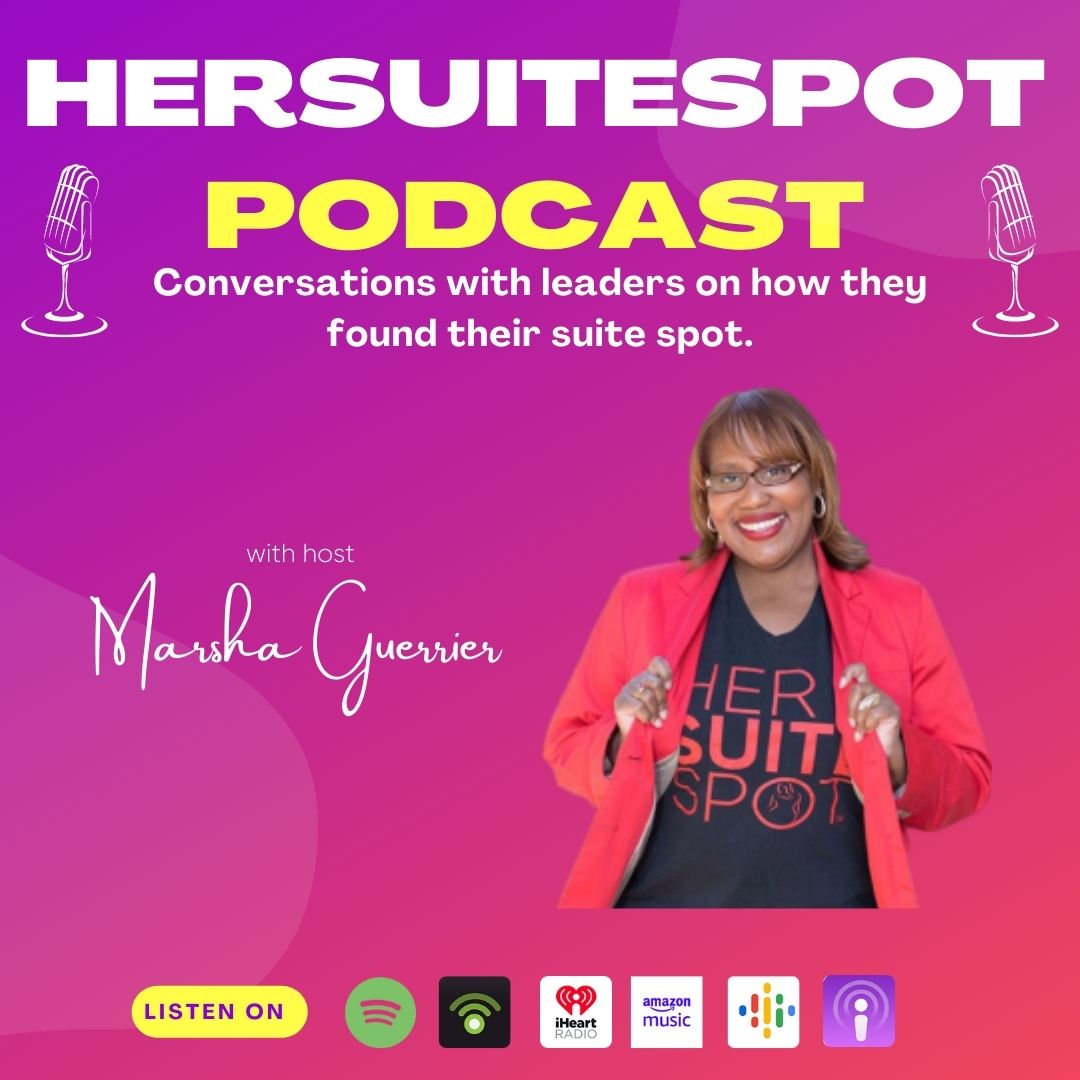 The HerSuiteSpot podcast is hosted by entrepreneur, CEO, philanthropist, business coach, author and TEDx speaker Marsha Guerrier. On this podcast you will get tips and tricks on mindset, money, marketing and media for your career and business. Each week I speak with an expert in leadership and business development. Tune in for our In the News segments that every entrepreneur needs, along with interviews with inspiring business leaders.
Episodes
Monday Dec 06, 2021
Monday Dec 06, 2021
Hey SuiteMates! It's HOT Topic Monday. On today's hot topic I want to talk about aligning your core values to your career or business. Are you living your purpose? Is your career aligned with your core values. With the report of the great resignation, I've heard from many women of color that they were not prepared to leave their jobs or that they could not leave their jobs. Many are doing the work to define their core values and begin to search for opportunities that are in alignment.

Here are the top 3 cores values that I use to align with my work with companies. Tell me what your core values are in the comments.