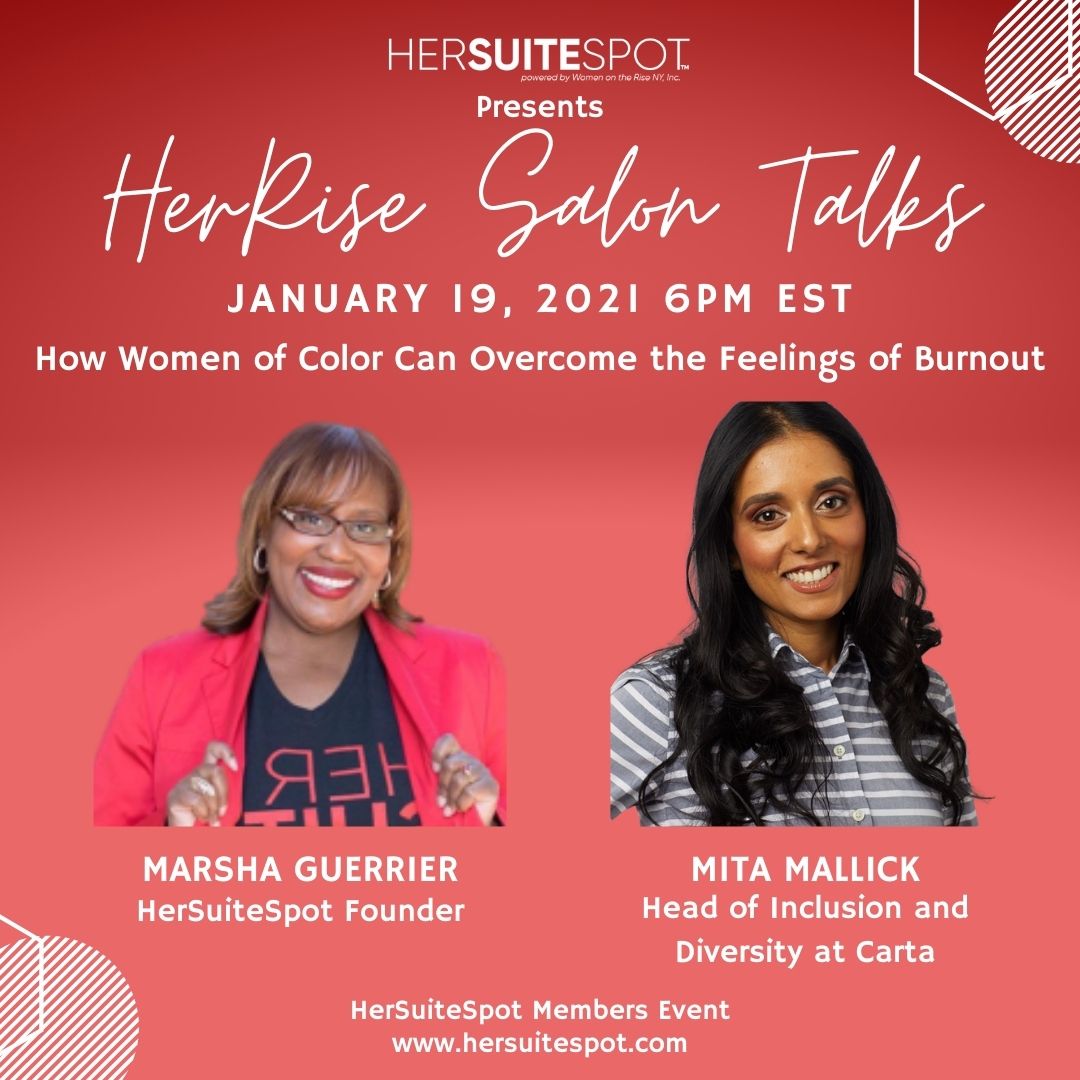 HerRise Salon Talks Series with guest speaker Mita Mallick, the Head of Inclusion, Equity and Impact at Carta.
Mita has spent 15 years as a storyteller as her side hustle/passion. In her corporate role she has lead iconic brands like AVEENO, AVON Color Cosmetics, Chapstick, Vaseline, Suave and Dove. Throughout her career, she has fought hard to ensure people like me are included.
Ensuring black and brown people were represented in campaigns. Ensuring products we created were for all skin tones. Ensuring we were not reinforcing stereotypes. And a personal career high- signing Viola Davis to be our Vaseline Healing Project Ambassador.